Gerry to Present "Ireland's Country" on SKY TV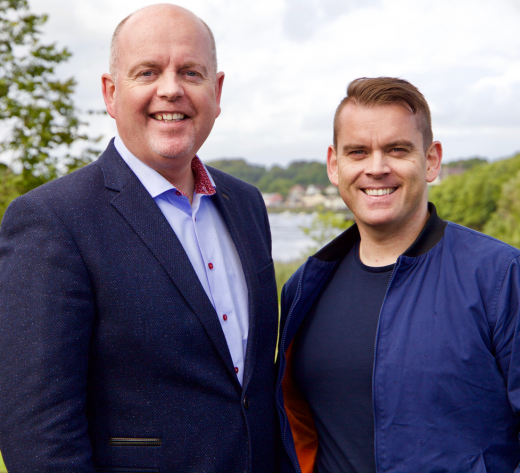 "Ballina based Country singer Gerry Guthrie recently teamed up with Brendan Magee from "Ireland's Country" to co-present this popular weekly country music tv show.
Gerry was delighted to be asked to join the team for the day and relished the chance to showcase his hometown of Ballina.
Gerry, who is one of the leading country music singers in Ireland, thoroughly enjoyed his new found role as TV presenter and quickly relaxed into the role. He picked the locations where the crew filmed and selected the videos which will be featured on "Ireland's Country" on Tuesday August the 15th at 8pm on Sky 198. The show will be repeated on Thursday August the 17th at 8pm.
"I'm really looking forward to seeing the show and I hope that the viewers of "Ireland's Country" enjoy watching the show as much as I enjoyed making it".
Brendan Magee said "Gerry was a joy to work with and slipped into the role so easily. He's a natural at TV presenting and I'm sure that we'll be asking Gerry to join us again in the future".
Don't forget to join Gerry Guthrie and Brendan Magee  on a musical tour of Ballina for an "Ireland's Country" special on Tuesday August the 15th at 8pm on Sky 198 with a repeat of the show the following Thursday also at 8pm"